Wine & Dine The SnoValley Rails
Currently the Northwest Railway Museum is working with the Snoqualmie Casino to offer Wine & Dine the SnoValley Rails in 2022. Dates for these Wine & Dine trains are June 23 and Septermber 29. Tickets are available through the Snoqualmie Casino Event website.
Guests board the train at the historic Snoqualmie Depot and 𝙚𝙣𝙟𝙤𝙮 𝙩𝙝𝙚 𝙨𝙘𝙚𝙣𝙞𝙘 𝙧𝙞𝙙𝙚 𝙩𝙤 𝙩𝙝𝙚 𝙉𝙤𝙧𝙩𝙝 𝘽𝙚𝙣𝙙 𝘿𝙚𝙥𝙤𝙩, 𝙩𝙝𝙚 𝙉𝙤𝙧𝙩𝙝𝙬𝙚𝙨𝙩 𝙍𝙖𝙞𝙡𝙬𝙖𝙮 𝙈𝙪𝙨𝙚𝙪𝙢, 𝙪𝙥 𝙩𝙤 𝙎𝙣𝙤𝙦𝙪𝙖𝙡𝙢𝙞𝙚 𝙁𝙖𝙡𝙡𝙨 𝙖𝙣𝙙 𝙩𝙝𝙚𝙣 𝙗𝙖𝙘𝙠 𝙩𝙤 𝙩𝙝𝙚 𝙎𝙣𝙤𝙦𝙪𝙖𝙡𝙢𝙞𝙚 𝘿𝙚𝙥𝙤𝙩.⁠
During your excursion, you'll be treated to 𝙖 𝙨𝙞𝙭-𝙘𝙤𝙪𝙧𝙨𝙚 𝙙𝙞𝙣𝙞𝙣𝙜 𝙖𝙙𝙫𝙚𝙣𝙩𝙪𝙧𝙚 created by the @snocasino culinary team. The Easter inspired seasonal menu will delight guests with its fun twists and delicious flavors. Each course is perfectly paired with wine provided by @sigillocellars Guests will enjoy the main course at the train museum and will have an opportunity to enjoy all the exhibits. ⁠
⁠
Watch for updates to the Museum's wine trains in the future. If you have questions, please contact info@TrainMuseum.org .
Past Wine Trains Also Featured Snoqualmie Valley Wineries, Food, Music, and Views!
A unique way to experience the upper Snoqualmie Valley. Join the Northwest Railway Museum for Wine Train excursions featuring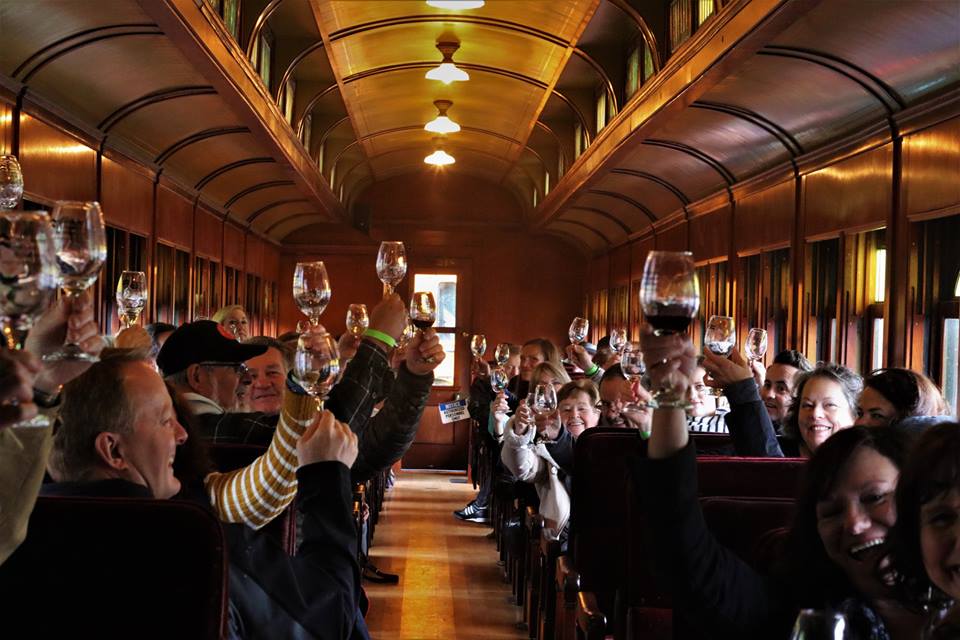 Snoqualmie Valley wineries, food, music, and views!
Our Wine Trains feature a scenic train ride through the Snoqualmie Valley along the Seattle, Lake Shore & Eastern Railway, built in 1889. Passengers ride in historic coaches, gain unique access to Museum collections and exhibits, and learn how the railroad changed everything. Wine trains include multiple tasting stops with local food and music. Take home your favorite bottle(s) of wine. Each wine is available for purchase in the depot after your excursion.
Visitors (21 and older only please) receive a complementary souvenir wine glass with each ticket.
We encourage you to visit any of the Historic Downtown Snoqualmie and Historic Downtown North Bend businesses for food, shopping, and more after your excursion.
Railway History Campus Wine Train
Wine tasting stops include the Snoqualmie Depot and the Train Shed Exhibit Hall. Railway History Campus Wine Train includes behind the scenes access to our Conservation and Restoration Workshop. Learn about the restoration of Northern Pacific Steam Locomotive 924 (built 1889) from staff and volunteers working on this and other projects.

Event check in begins at 2:30 at the Snoqualmie Depot. Your train returns to the Snoqualmie Depot at 5:30 pm.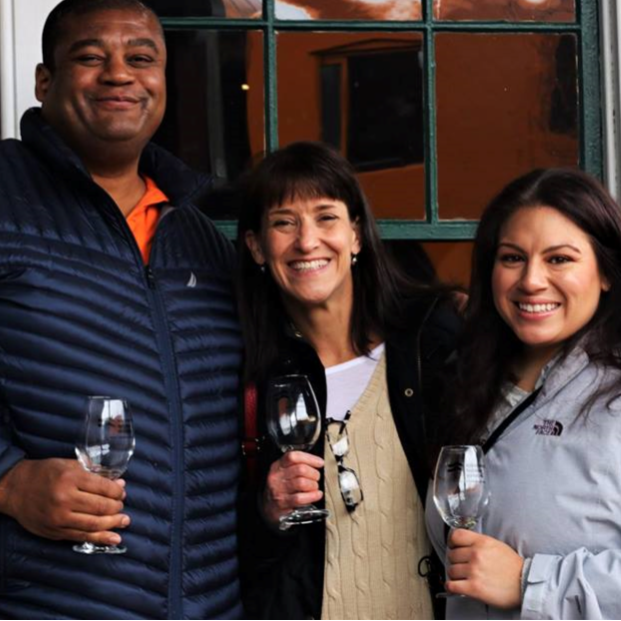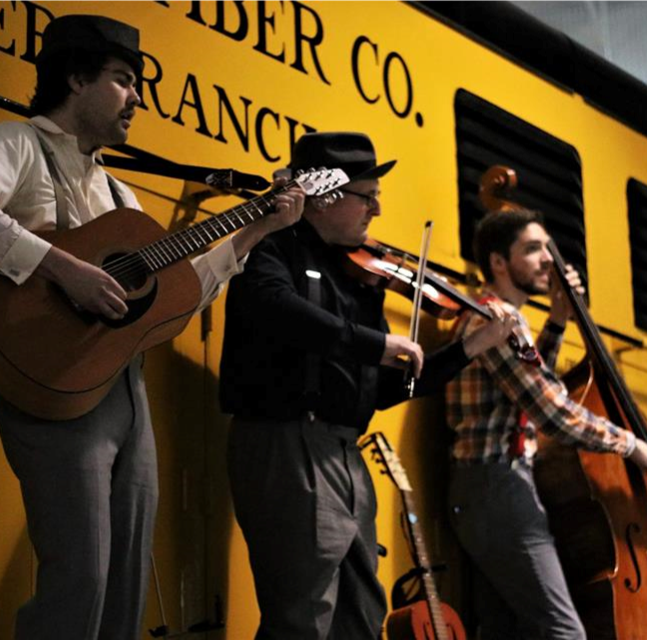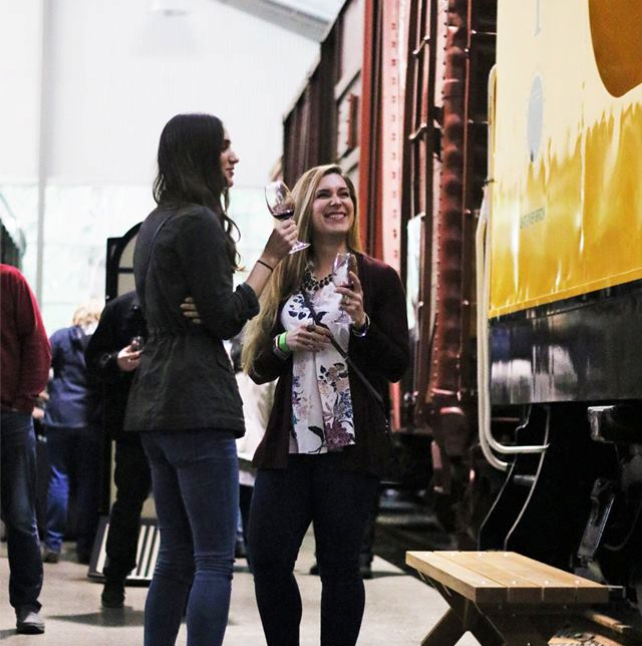 Charles Baker Hydro Museum Wine Train
Wine tasting stops include the Snoqualmie Depot, the Train Shed Exhibit Building, and the Snoqualmie Falls Hydro Electric Museum – home of the world's first underground hydroelectric plant, built in 1898. Visit the historic Carpenter Shop and Snoqualmie Falls Depot and learn about Charles Baker's vision inspired by the power of Snoqualmie Falls.

Event check in begins at 3:00 at the North Bend Depot. Your train returns to the North Bend Depot at 6 pm.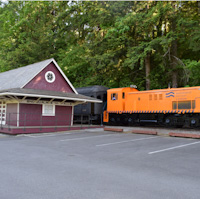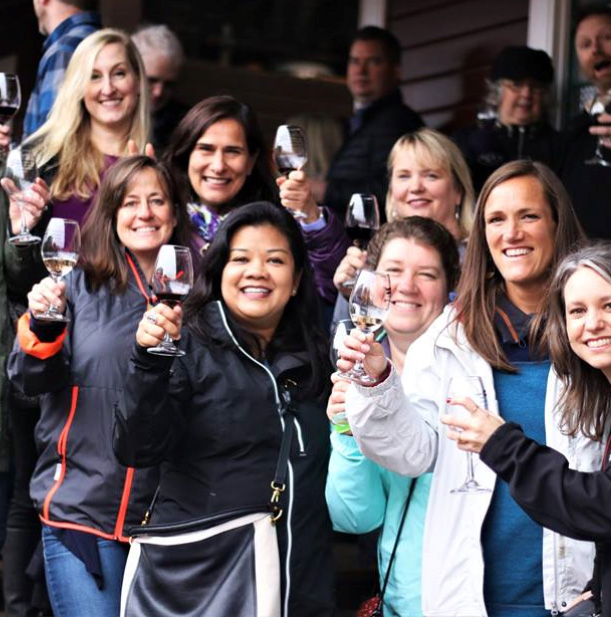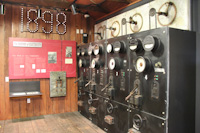 2020 Excursion Dates
April 25 Railway History Campus Wine Train

May 16 Railway History Campus Wine Train

June 13 Charles Baker Wine Train

August 8 Charles Baker Wine Train

September 12 Railway History Campus Wine Train

October 3 Railway History Campus Wine Train
2020 Featured Wineries and Foods
Valley Wineries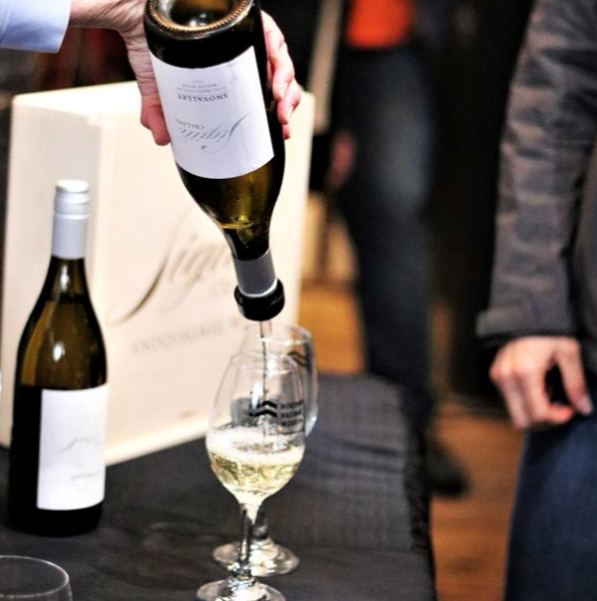 Sigillo Cellars (Snoqualmie)
Convergence Zone Cellars (North Bend)
Mount Si Winery (Snoqualmie)
William Grassie Wine Estates (Fall City)
Pearl & Stone Wine Co. (North Bend)

Valley Food Producers and Providers
Carnation Farms (Carnation

Heriloom Cookshop (Snoqualmie)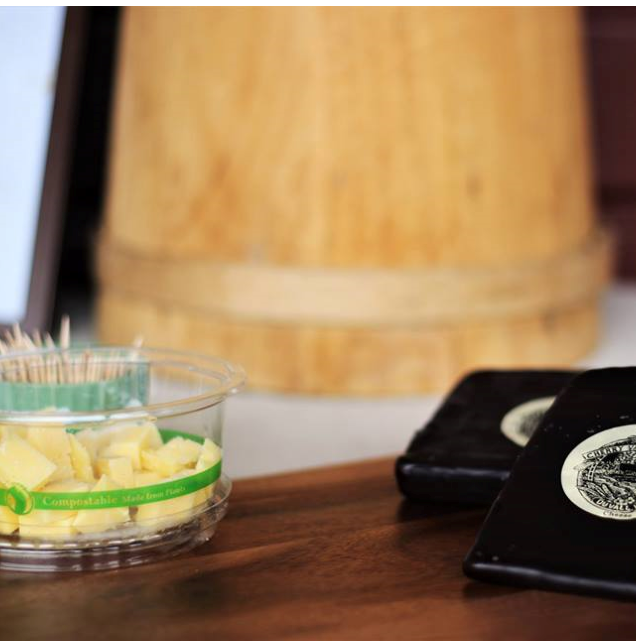 Cherry Valley Dairy (Duvall)

Blue Streak Chocolate (Snoqualmie)
With generous support from community partners