Contacting The Museum
Information, Ticketing and Visitors Services Inquiries
(425) 888-3030 ext. 7202
If the voicemail picks up, Visitors Services is helping another customer, please leave a message and they will get back to you. On busy days this may take some time but they are working on getting back to requests as quickly as possible. Because of the multiple site locations at the Railway Museum, other staff extensions are typically unable to assist with visitors services inquiries as they do not have access the ticketing system.
Visting Us:
Snoqualmie Depot
38625 SE King Street, Snoqualmie, WA 98065
Railway History Campus
9320 Stone Quarry Road, Snoqualmie, WA 98065
Mailing Address:
PO Box 459 Snoqualmie, WA 98065-0459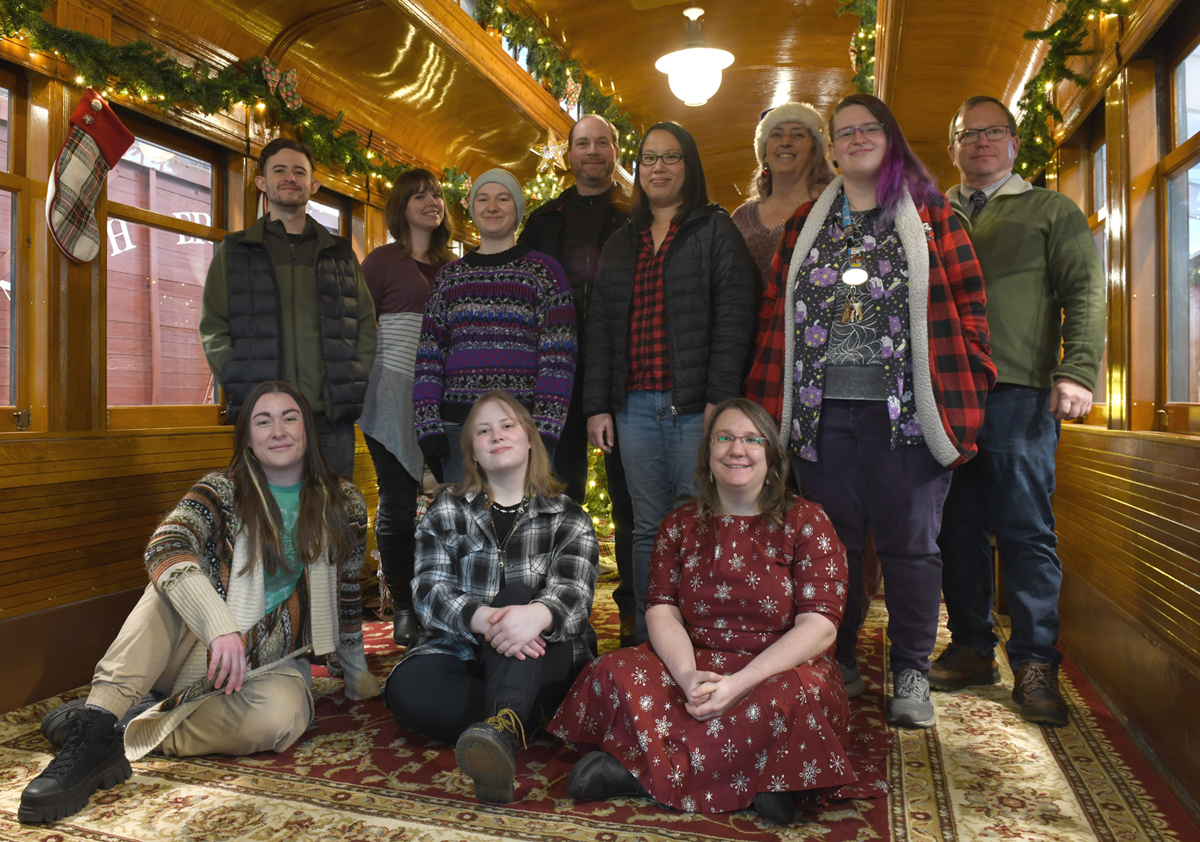 Staff:
Executive Director: Richard Anderson (phone extension 7201)
Deputy Director: Cristy Lake (phone extension 7206)
Program and Volunteer Coordinator: Emily Boersma (phone extension 7203)
Educator: Zahra Hudelot (phone extension 7210)
Retail & Visitor Services Manager: Kacy Hardin (phone extension 7204)
Visitor Services & Auction Coordinator: Traci Smith (phone extension 7202)
Visitor Services & Collections Assistants: Kiley Neil, Eli Price, Bradley Hammond, Selena AllenShipman (phone extension 7202)
Accounting: Erin Craver
Collections Care Project Manager: Saxon Bisbee (phone extension 7205)
Collections Registrar: Robyn Cochrane (phone extension 7214)
Librarian & Archivist: Robert Grillo (phone extension 7213)
Collections Care Technician Shipwright: Glenn Warmack

Restoration Shipwright: Gary James
The Museum also employs contract specific staff for temporary positions, such as 924 project management and rehabilitation.
* Please note the Railway History Campus is currently open to drive up visitors by advance ticketing and to Train Passengers by showing their tickets; please check current open hours on our homepage. Please note the Conservation and Restoration Workshop is an active work site and is not open to drop in visitors; all visitors must make an appointment in advance with a member of our staff. We cannot guarantee access will be granted, even with advanced notice. Thank you for your understanding.