Spokane, Portland & Seattle Coach #276
The 276 was interior was painted with a light blue paint shortly after arriving at the Museum. Unfortunately, this color was not an accurate representation of how the car appeared during its service life on the SP&S Railway. Careful sanding of interior surfaces allowed restoration volunteers to determine that original interior colors were light green on the walls and with a tan ceiling.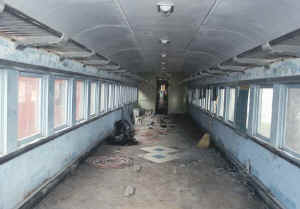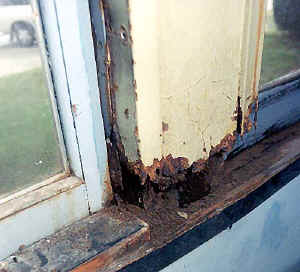 One inevitability of the great northwest is rain and unfortunately it is very hard on railroad cars. The panel was located between two windows inside the car. A pin hole leak in the car's steel roof allowed water to collect behind this steel panel causing the damage. Five other panels were also damaged in this manner and were replaced with new sheet metal fabrications. Similarly, the window frame located next to these panels were damaged and were replaced with new fabrications.