Steam Locomotive #11
Locomotive Restoration Completed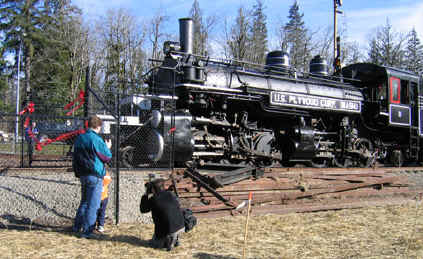 The Northwest Railway Museum has completed the first phase in the restoration of steam locomotive #11. The locomotive was placed on exhibit in Snoqualmie on Friday, February 11,2005 at the corner of Snoqualmie Parkway and Railroad Ave. The new exhibit location was constructed by the Museum in partnership with the Snoqualmie Valley Chamber of Commerce and will be one of the cornerstones for the new Snoqualmie Gateway Park now under construction.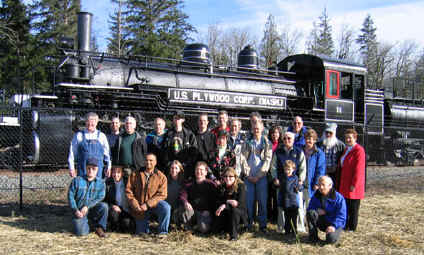 Phase one restoration of #11 has returned the locomotive to its 1956 appearance. Over 2,000 hours of work was performed by volunteers from the Northwest Railway Museum and the Snoqualmie Valley Chamber of Commerce and included cleaning, sash and door replication, replacement of several missing features, painting and lettering. The project was guided by six Museum Volunteers who contributed over 150 hours each: Dale Campbell, Richard Wilkens, Dan Calhoun, Dick Huntamer, Martin Nemerever, and Ralf Sampson.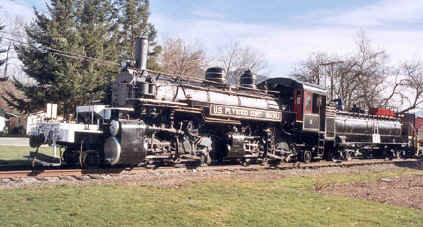 Locomotive 11, built by the Baldwin Locomotive Works in 1926, is a 104-ton steam locomotive with two separate engines under one boiler, a locomotive type commonly utilized on logging railroads throughout the Northwest. Locomotive #11 was retired in 1961 and is now owned by Washington State Parks. It was moved to Snoqualmie in 1972 and is on long-term loan to the Northwest Railway Museum.