Train Shed Exhibit Hall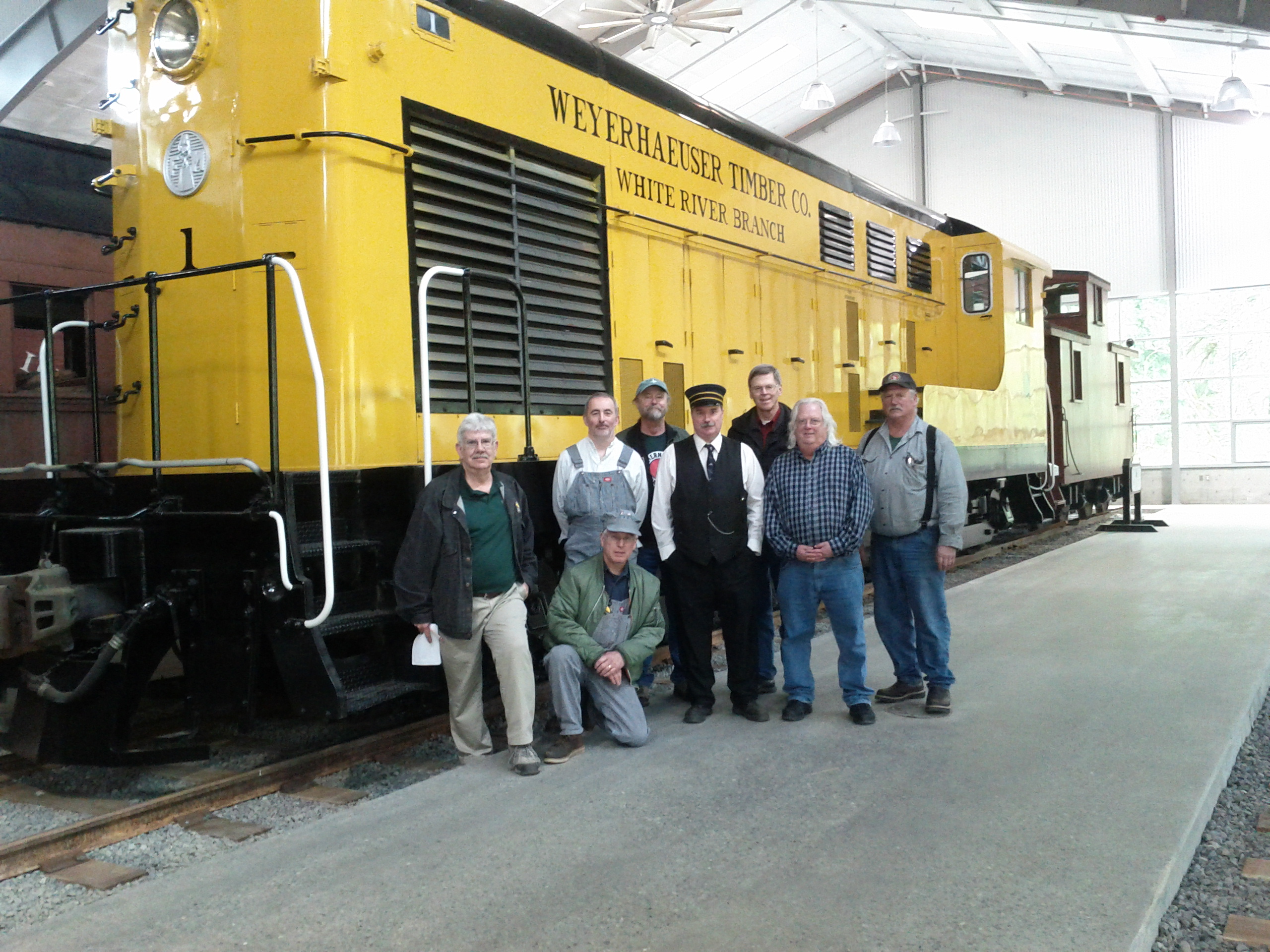 The Train Shed is a large structure to house locomotives, passenger cars, freight cars, and maintenance-of-way cars. It provides fundamental protection against rain, rapid changes in humidity or temperature, and light. These environmental factors present some of the greatest threats to the Museum's collection of railway artifacts.
Public access is available via regular train rides, and for walk-ups on Thursday - Sunday during the summer. A more in-depth experience is available through scheduled tours departing from the Snoqualmie Depot that allow visitors to see the locomotives, passenger cars, freight cars and maintenance equipment stored in the Train Shed while learning about the role and impact of railways in Northwest development. The Northwest Railway Museum currently offers the Train Shed Tour Package, tickets are available for scheduled dates from Snoqualmie Agent or through prebooking from our Educator on the first Saturday of each month*. Please contact us for the most current schedule of tours. Contextual exhibits and broad use fo signage will provide additional interpretion as the hall is further developed. Currently the Train Shed offers the Wellington Remembered Exhibit.
Passengers who have signed up with the ticket agent at Snoqualmie Depot for the tour may ride the train departing from Snoqualmie, depart the train at the Railway History Campus while the train continues on to North Bend. After the tour, the group then reboards the train as it returns from North Bend and continues back through Snoqualmie and on to the Snoqualmie Falls section. The tour group does miss the North Bend leg of the train ride but instead gets to see the exhibit hall, additional train cars housed there, have a guided tour of the Snoqualmie Depot, Train Shed Exhibition Hall, and have a tour guide for their train ride. The Museum plans to offer an expanded tour where visitors will not have to choose between the North Bend section of the ride and having the tour in the near future, but is offering this tour interium while we continue to build the infrustructure at the Railway History Campus.
* Please note that Tours are not available during some special events such as Day Out With Thomas(TM) or Santa Train(R). Visitors may ride the train to the Train Shed Exhibit Hall on regular weekends. Beginning in 2017, drive up visits are available through October 29 on Thursday - Sunday 11 am - 4 pm.