Please visit the Museum's homepage for the latest information and updates before your visit!
Visit Us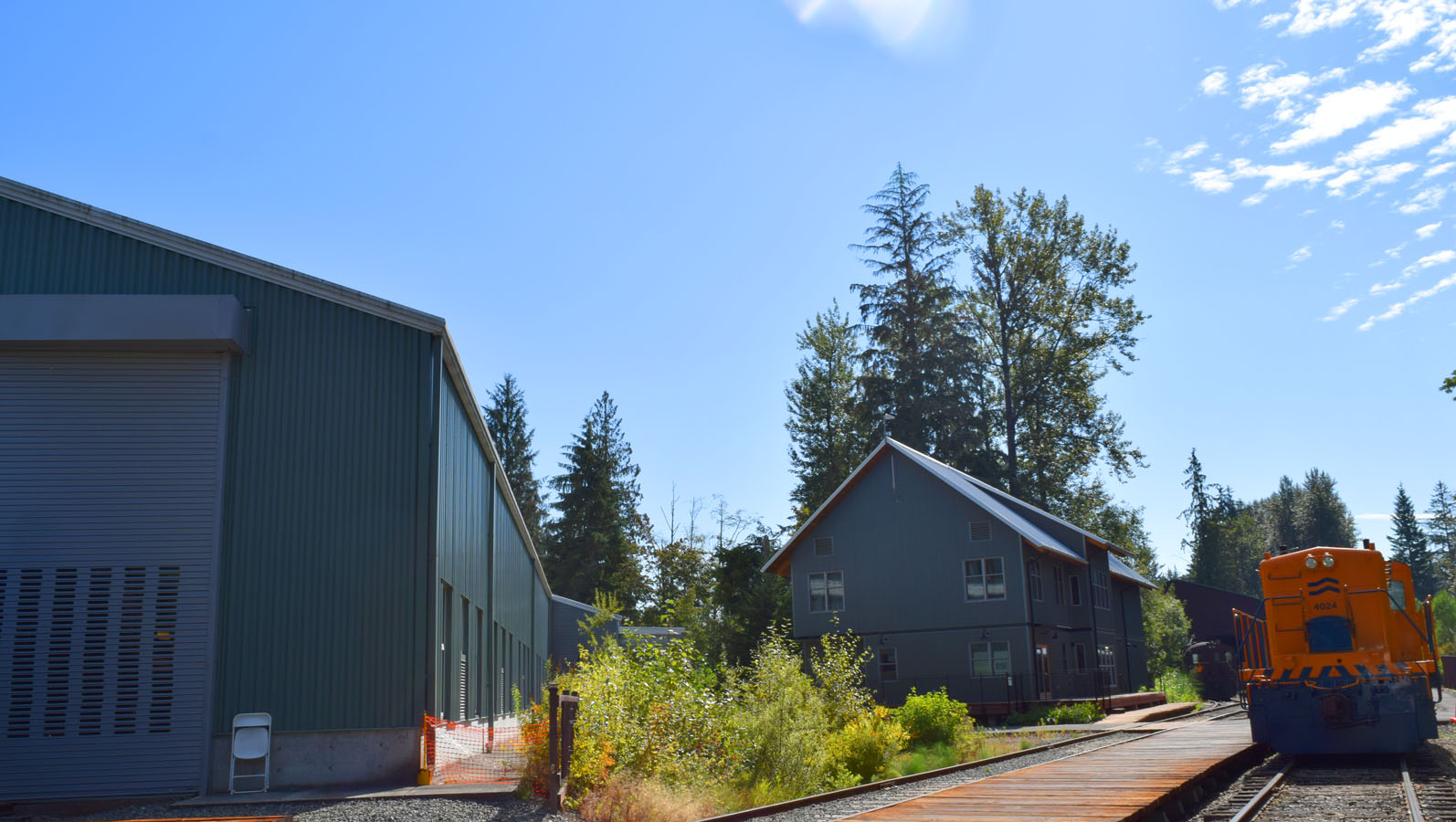 The Northwest Railway Museum is a unique museum whose collection spans about 5.5 miles of track and consists of several locations. In addition to our museum exhibits and historic preservation, we also own and operate trains the public can ride most weekends.
Along SR-202, the Centennial Trail Exhibit is always open along the public walkway with interpretive signage on the equipment stored in Kimball Creek Yard.
In downtown Snoqualmie, we have our historic 1890 Snoqualmie Depot, part of the National Register of Historic Places and a City of Snoqualmie and King County Landmark. It is the longest continuously operating train depot in the state of WA. This piece of history is always free to visit and is open 7 days a week all year round (closed Thanksgiving, Christmas Day, and New Year's Day, with limited access during Day Out With Thomas and Santa Train events). Museum visitors beginning their excursion on the Snoqualmie Valley Railroad from this depot can purchase their boarding passes at the original ticket windows used in 1890. Additionally, they may view railroad history exhibits in the former gentlemen's waiting room and freight room. The former ladies' waiting room now houses The Depot Bookstore, a railroad history-themed gift shop. Public restrooms are available on the far side of the building.
About a mile up SR-202 from the depot and located on Stone Quarry Road, we have the Railway History Campus which features our Conservation and Restoration Workshop, Library Archives (appointment required), and Train Shed Exhibit Hall, a more modern museum space with an admission fee. The Exhibit Hall features the more traditional concepts of a Museum space with exhibits and artifacts in a climate controlled building. It allows visitors to see locomotives, passenger cars, freight cars, and maintenance equipment while learning about the role and impact of railways in Northwest development. Operating hours vary seasonally, so check the homepage for the most up-to-date info!
We're very excited to begin further development on this site as we take steps towards the construction of our Roundhouse building and operating turntable. Follow our blog for updates on the project and if you want to contribute, every donation towards the project is appreciated!
The North Bend Depot is owned and operated as a community space by the city of North Bend, but is still used as a train depot on weekends when our trains operate.