Historic Snoqualmie Depot
Located at 38625 SE King Street, the Snoqualmie Depot is open 7 days a week from 10 AM to 5 PM, except on Thanksgiving Day, Christmas Day, and New Year's Day. There is no admissions charge, but donations are encouraged. Access to some museum displays within the Depot may be limited during Day Out With Thomas and the Santa Train events.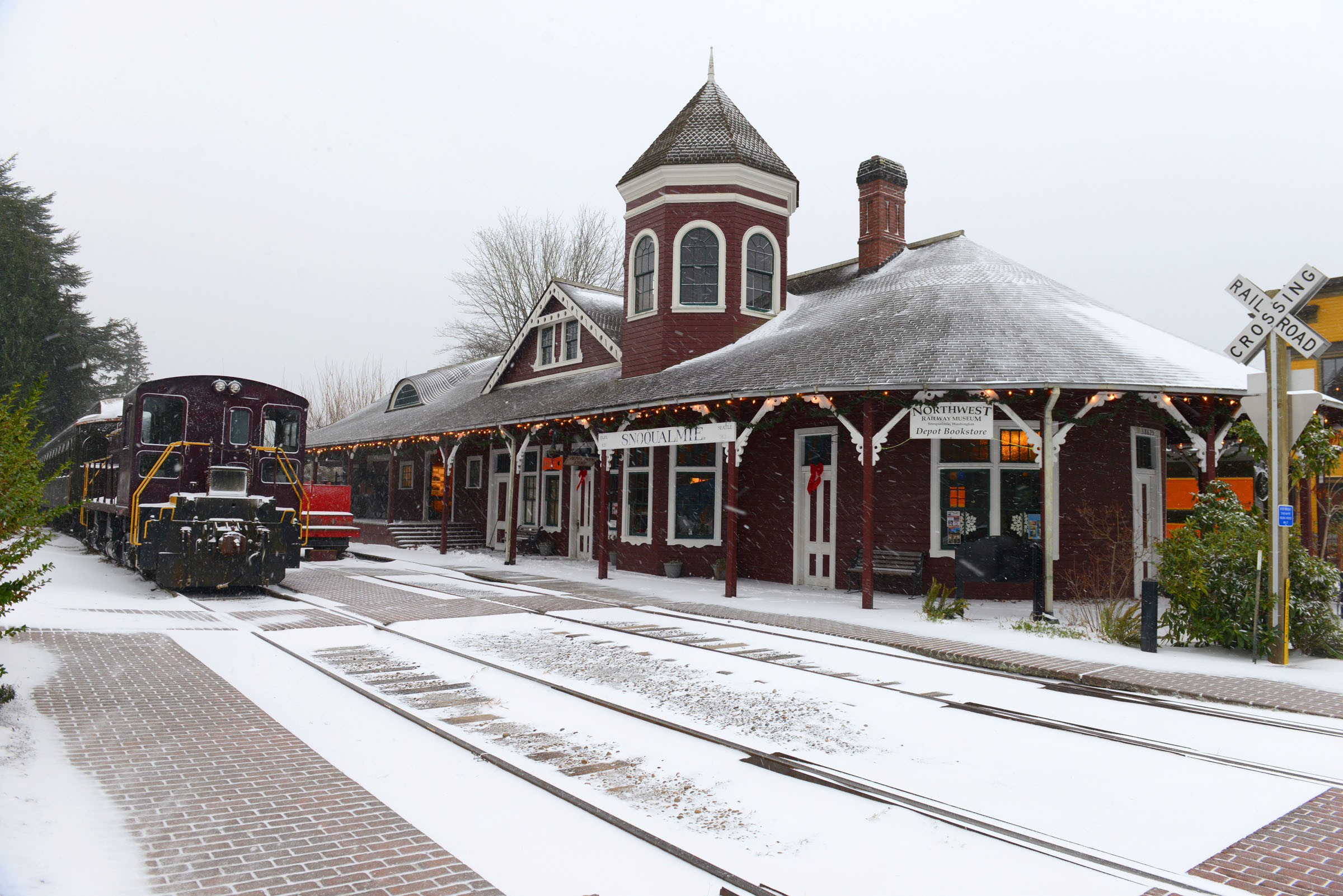 Depot Circa 2017Originally built in 1890, the Snoqualmie Depot has been restored to its turn of the century grandeur, and functions as an operating train station. Museum visitors traveling on the Snoqualmie Valley Railroad can purchase their boarding passes at the original ticket window, and are encouraged to view the railroad history exhibits in the former gentlemen's waiting room and freight room. A railroad history-themed gift shop is housed in the former ladies' waiting room.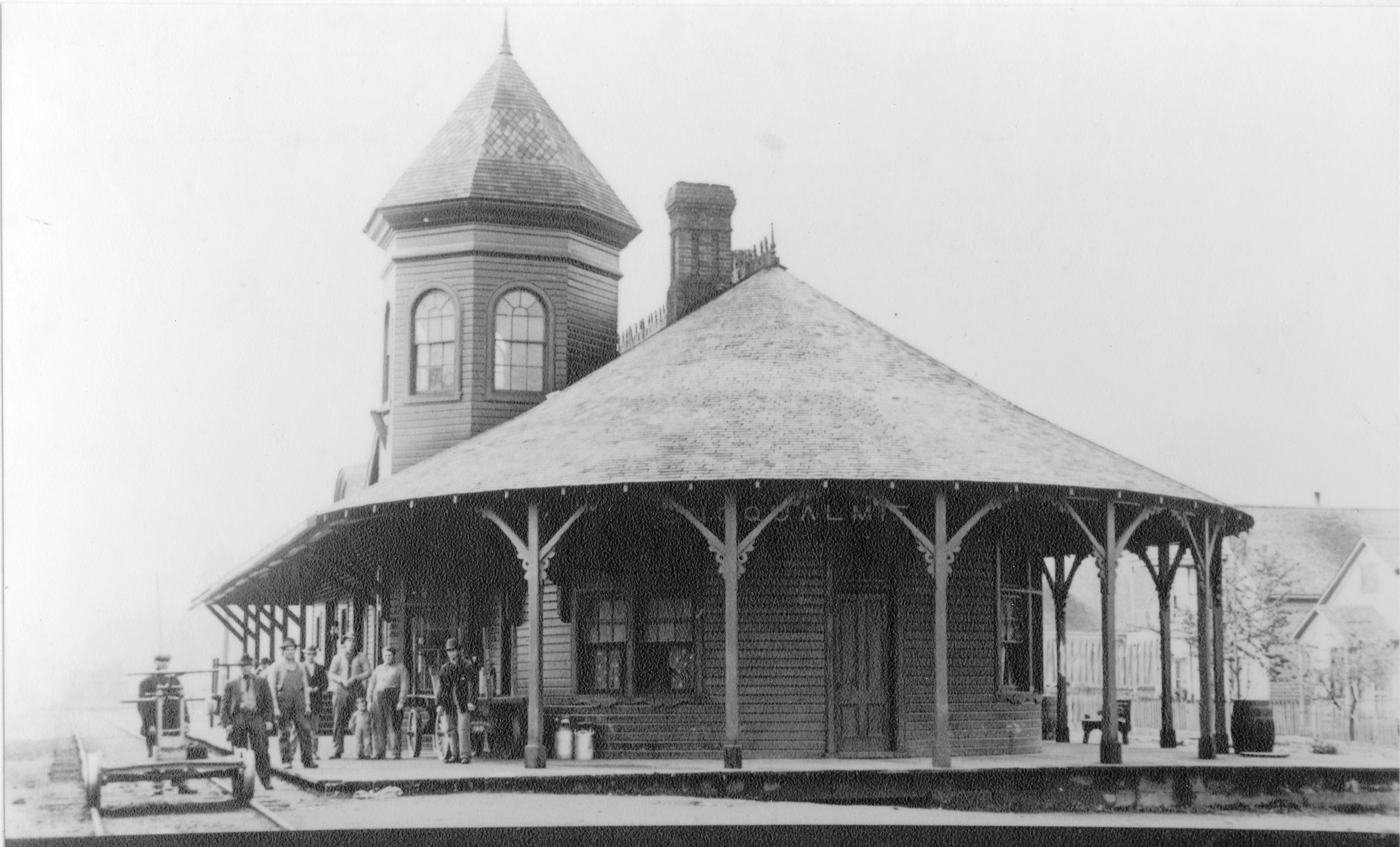 Depot Circa 1910The Snoqualmie Depot was constructed by the Seattle, Lake Shore and Eastern Railway in 1890. Six years later, it was reorganized as the Seattle International Railway, and by 1901 the railway and the depot were absorbed into the Northern Pacific Railway. The Snoqualmie Depot remained in active service until the Burlington Northern Railroad absorbed the Northern Pacific in the 1970 merger with the Great Northern Railway, and in the mid-1970s began rerouting trains to Snoqualmie over the Milwaukee Road.
At the time of its building, the Depot was unusually elaborate in comparison to the modest size of Snoqualmie at the turn of the century. Through its years of service and multiple ownership changes, the Depot underwent so many renovations that it was no longer recognizable as a former train station. In 1975, the Burlington Northern officially abandoned the line, and donated the depot building and several miles of track to the Northwest Railway Museum.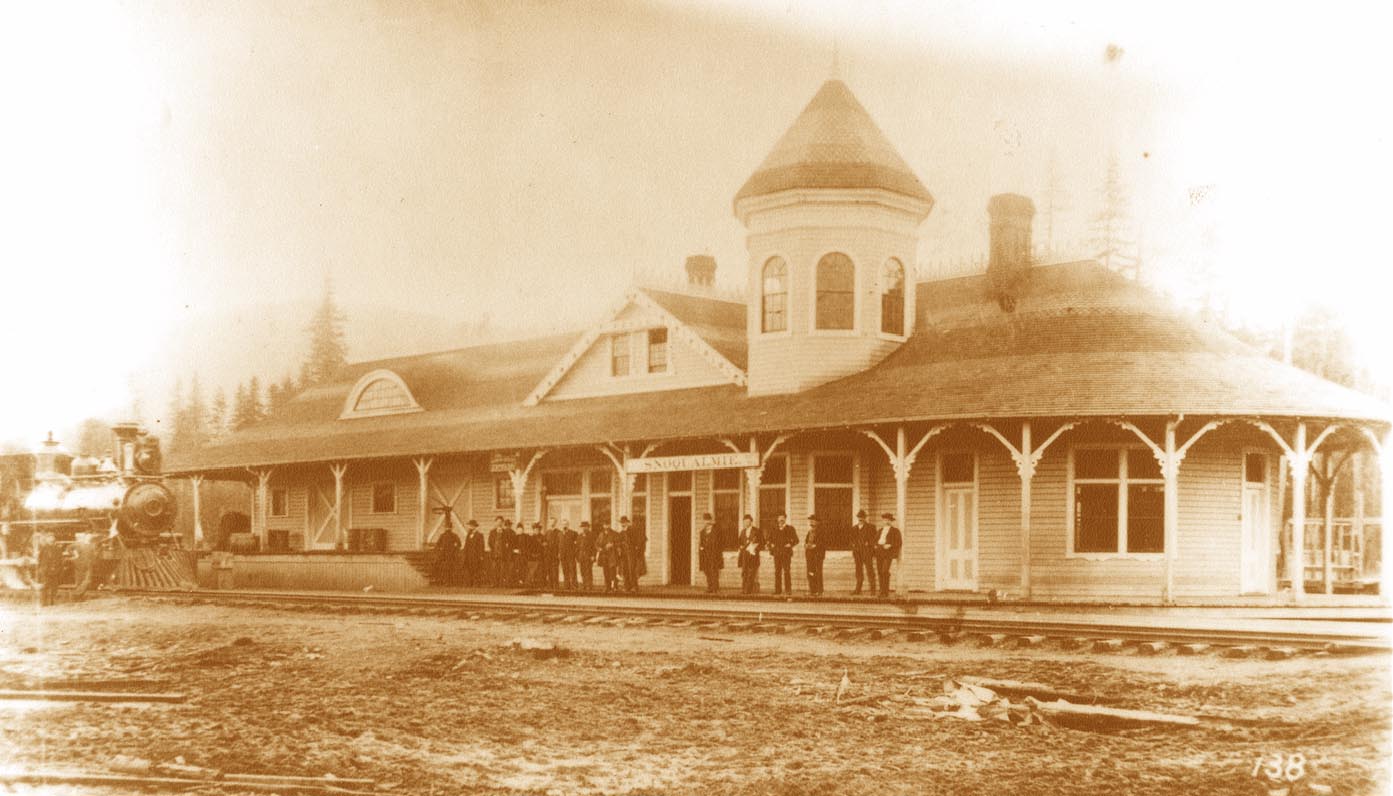 Depot Circa 1896 In 1981, the Museum rehabilitated and restored the Snoqualmie Depot back to its 1890s appearance. Preservationists restored the distinctive turret above the ticket office and two curved "eyebrow dormer" windows that had been removed in 1948 because of their tendency to leak during heavy rains. At this time, the Depot's heating, electrical systems, and public restrooms were brought up to modern standards. A fire suppression system was added both inside and outside the building. In 1996, the cedar shingle roof was replaced with a new version copied from period photographs, and in 2010, the public restrooms were updated again to comply with revised building codes and accessibility requirements, and to incorporate water-saving devices.
The Snoqualmie Depot is listed on the National Register of Historic Places, and is a City of Snoqualmie Landmark. Major funding for the rehabilitation and restoration was provided by the National Park Service, 4Culture, the Seattle Foundation, and the City of Snoqualmie. Since the Northwest Railway Museum began operating out of the Depot before the last of the Burlington Northern staff relocated their offices, it is also the oldest continuously operating train depot in the state of Washington.