Amtrak Cascades Bistro Car 7304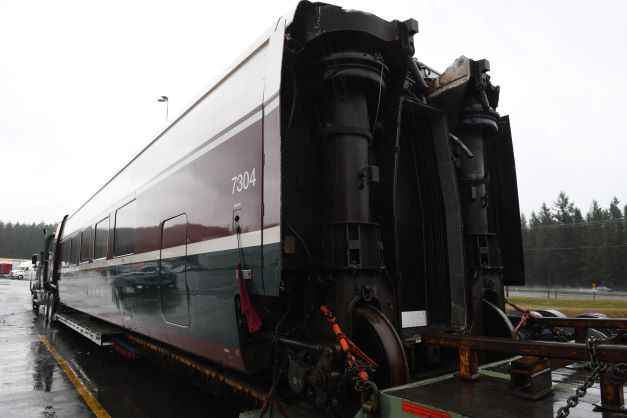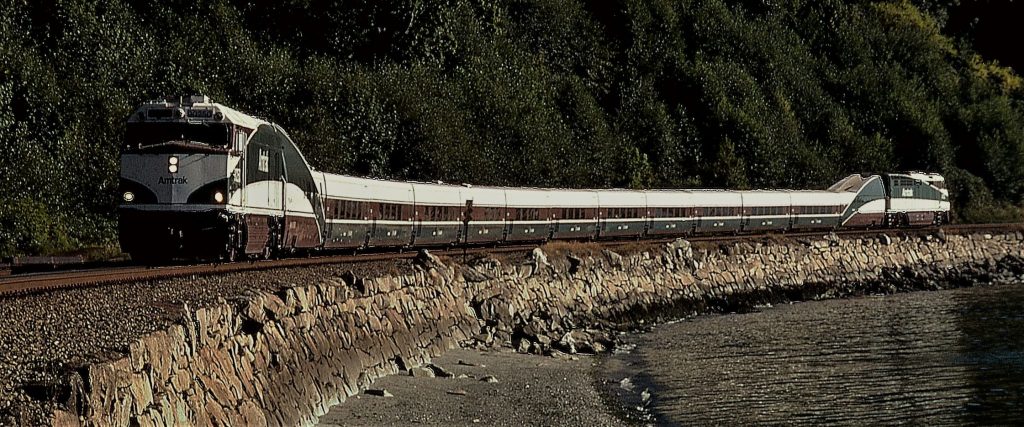 Just one car survives: Your support ensures the sole-surviving Series VI car – a Bistro – is moved from Indiana back home to the Pacific Northwest and secured.  With your generous support, the Bistro will be featured in a major exhibit. Please make your gift today, which is tax-deductible to the extent permitted by law.
Talgo Series VI pendular trains were designed and built specifically for the Pacific Northwest corridor trains known as Amtrak Cascades. They served between Eugene, Oregon and Vancouver, British Columbia for 20 years, transporting more than 14 million passengers and creating a positive rail travel experience.
Following their pandemic-era retirement, the Northwest Railway Museum was able to preserve a single Bistro car.  Donated by Adam Auxier, CEO of RailExCo, the car must be immediately transported to Snoqualmie by highway truck and trailer to assure its continued well-being.
Your contribution in any amount will help assure preservation of this unique artifact for its future inclusion in the Roundhouse Gallery project in Snoqualmie.  Click the tabs below to learn about this fascinating chapter in modern railway history.
More Info
Donate