United States Army Kitchen Car 89601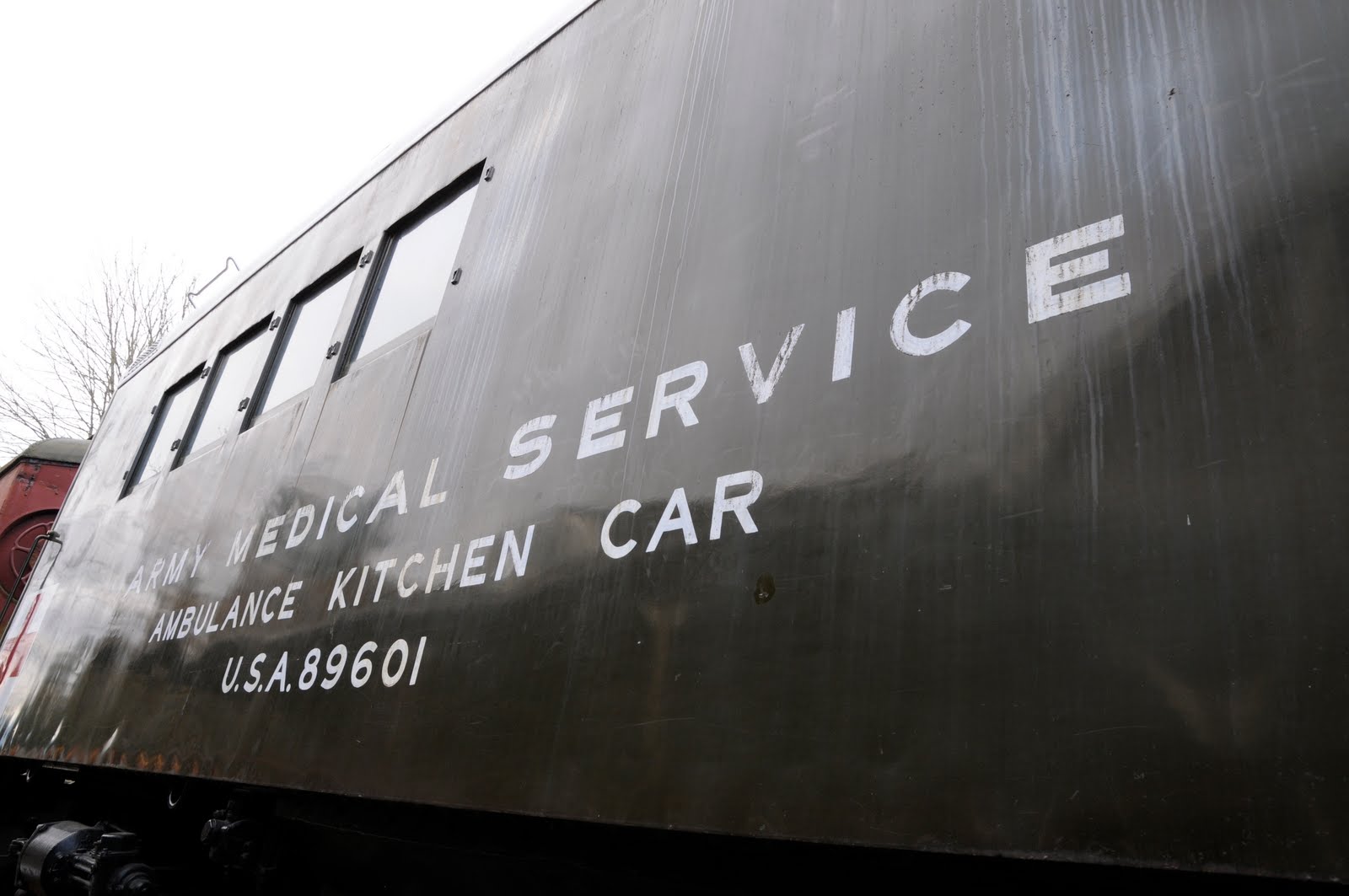 History: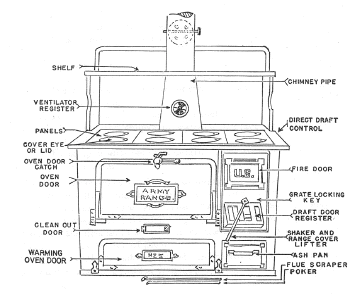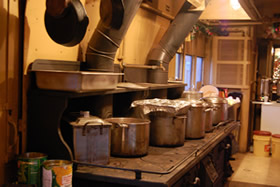 Army Medical Service Ambulance Kitchen Car USA 89601 was built in 1953 by the St. Louis Car Company. Construction
was based on a World War II-era car design utilized by the Army Medical Service and the Army Transportation Corps.  It was part of an order for kitchen and ambulance cars that were produced to replace cars shipped to Korea.
The purpose of an ambulance kitchen car was to prepare meals on ambulance trains. Ambulance trains were used to move wounded soldiers from a port of entry to bases or other facilities throughout the continental United States (CONUS).  Kitchen facilities include a double oven coal-fired stove, ice boxes, food storage lockers, a hot water heater, three sinks, a pressurized water system and even a shower.
The car was stored at Fort Lewis for over 20 years and was retired without ever entering service.  Soon after the new ambulance trains were delivered to the Army, long distance air travel quickly supplanted ocean liners as the predominant transoceanic transportation.  During the next major conflict (Vietnam), most travel involved jet aircraft.
After retirement, many similar cars were converted into "shorty" baggage cars for Amtrak.  Car 89601 however was sold to Kennecott Copper who renumbered it KMC 451 and developed plans to convert it into a tool car for use at a Utah mine.  Instead the mine was shut down and the car was donated to the Northwest Railway Museum.
Restoration: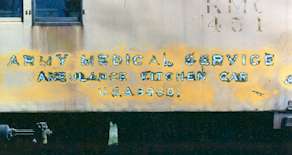 Museum Volunteers uncovered old paint samples and lettering by carefully sanding the car sides.  Paint samples were matched.  Mechanical systems were repaired.  Updated electrical connections were installed.  Restoration has now returned the car to its appearance in 1953.  The car is fully operational and is often used during special events both in train service and at the Snoqualmie Depot.
Lettering and color samples were found under a thick coat of faded yellow paint. Lettering was traced and applied with a combination of masking and hand painting.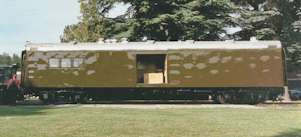 Army Olive Drab was color matched by PPG – ambulance cars were always painted with gloss paint. The car interior left St. Louis Car with a dark gold color but was later painted white.
USA 89601 includes two of the once ubiquitous Army Ranges. Mounted side by side, these stoves burn coal and take about two hours to develop heat that is steady and uniform enough to bake or cook with.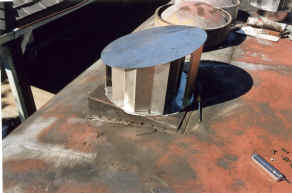 The army range stoves have an interesting exhaust stack cap designed to keep rain out but enhance draft while the train is moving. The new cap was fabricated from stainless steel and replaced the original galvanized steel cap that rusted out from nearly 20 years of use at the Northwest Railway Museum.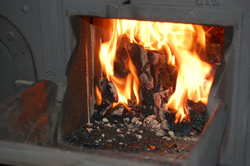 A peek behind the fire door of an Army Range. Coal is burning and heating the oven and stove top.