United States Navy 7320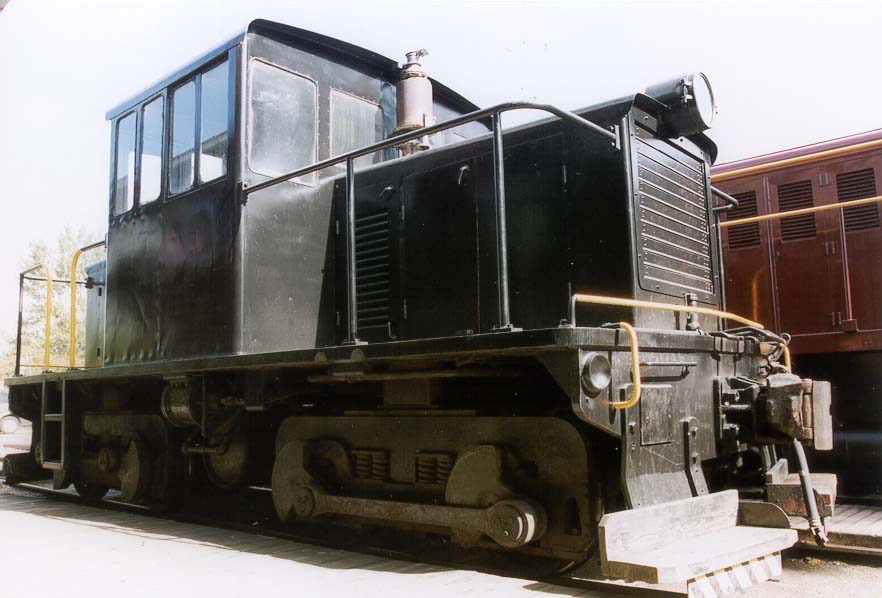 General Electric 1941 45 Ton. Leased 1976 from Washington State Parks. Last operated 1994 at Northwest Railway Museum. Cecil the Diesel Club mascot.
Army Transportation Corp. General Electric 45 tonner Diesel Electric Locomotive ATC7320
Cecil the Diesel was built in January 1941 for the US Army by General Electric.  He was used by a contractor to build the Ellwood Ordnance Plant in Ohio during WW 2.  After the war, he was transferred to the US Army Transportation Corp.
Built in an era when steam locomotives were still being produced in large quantities, "Cecil" was used to make up trains in railroad yards and switch cars in and out of loading tracks.  He has only 300 horsepower and cannot pull very many cars.
In early 1956, Cecil was transferred to the US Navy and was moved to the Puget Sound Naval Shipyard at Bremerton.   After many faithful years of service, he was retired in 1976 and moved to the Northwest Railway Museum. He is the Northwest Railway Museum's child membership level mascot.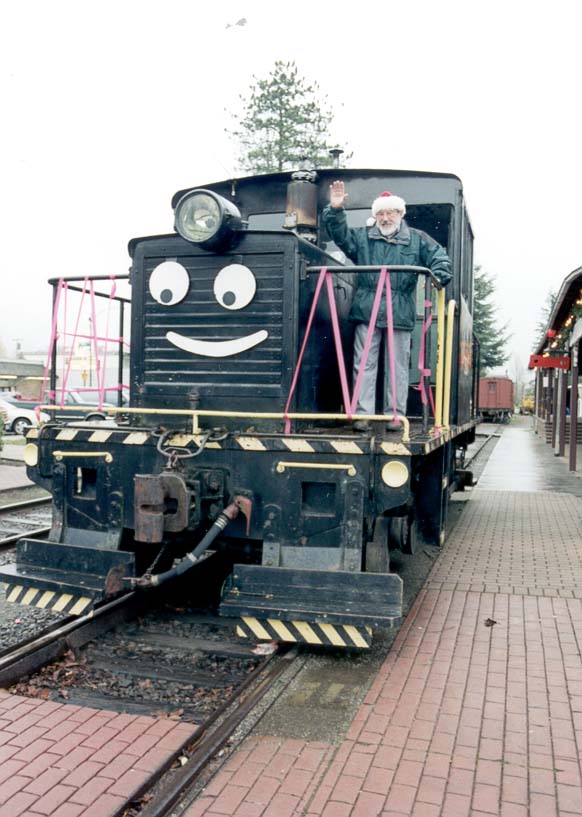 "Cecil" often wears a removable set of eyes and mouth.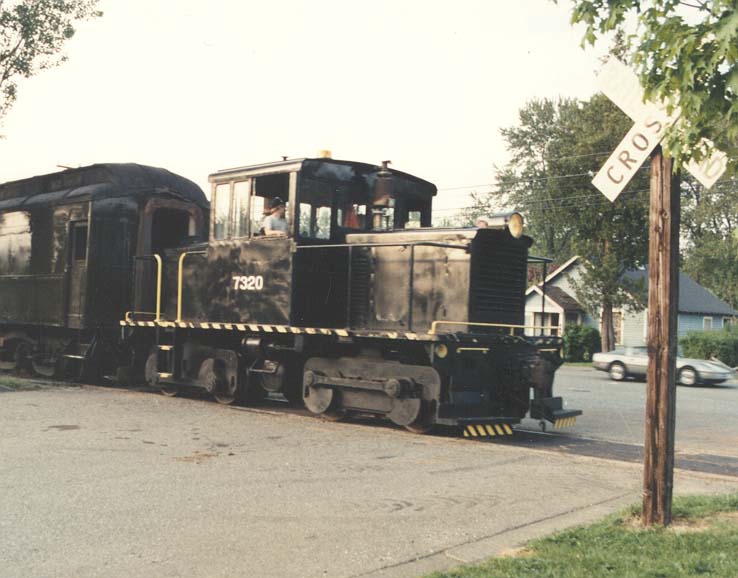 "Cecil" has just two powered axles and uses connecting rods much like a steam locomotive. The rods transfer driving force from a powered axle to an adjacent unpowered axle.