Northwest Railway Museum Collection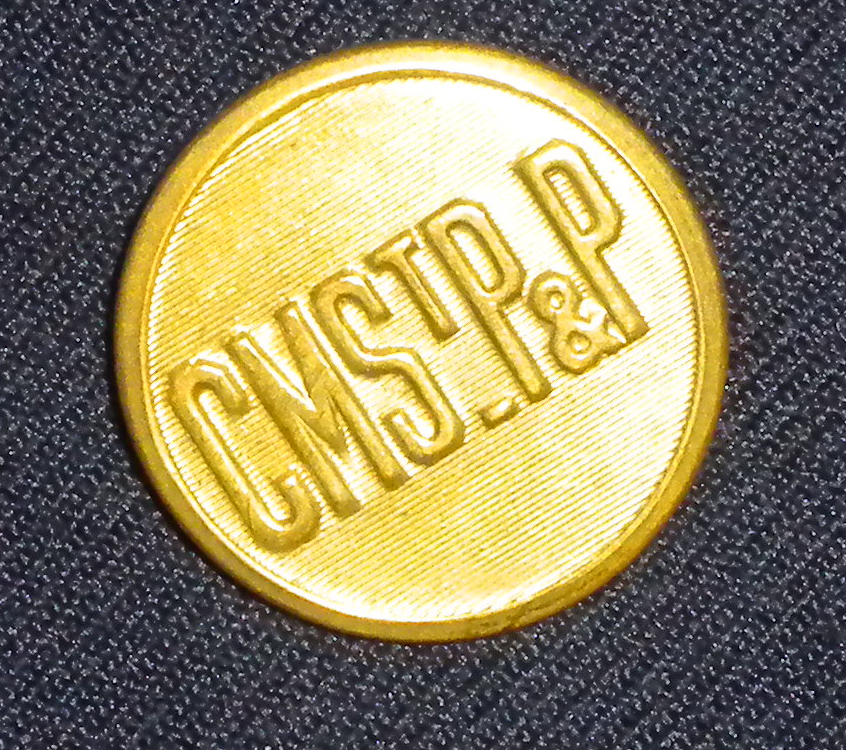 Button on Uniform
The "locomotives, rail cars, and related equipment" artifacts often get the greatest attention from the visiting public, but numerically represent just a small portion of the thousands of artifacts. Some of these objects are used on the Museum's 5-mile Snoqualmie Valley Railroad, and some have been rehabilitated and can be found on display at the Snoqualmie Depot, or in the new Train Shed Exhibit Hall. The remainder of the Collection is in storage awaiting collections care.
Museum collections are typically broken into two categories, three dimensional objects and library and archives. These categories are then broken into further subcategories by type and size. At the Northwest Railway Museum, the Three Dimensional Collection is broken into two categories by size, Large Objects consisting of artifacts over 1-ton in size and Small Objects consisting of artifacts under 1-ton. Our Library and Archives Collection is further broken down by Archives, Photographs, and Library. Subdividing how we talk about our collections help us to better provide for the various needs of each type of object.
The Large Object Collection contains representative examples of Northwest railway history including steam and diesel locomotives, freight cars, passenger cars, maintenance of way equipment (used to maintain the right of way), a five mile segment of historic railroad, and a nineteenth century train station.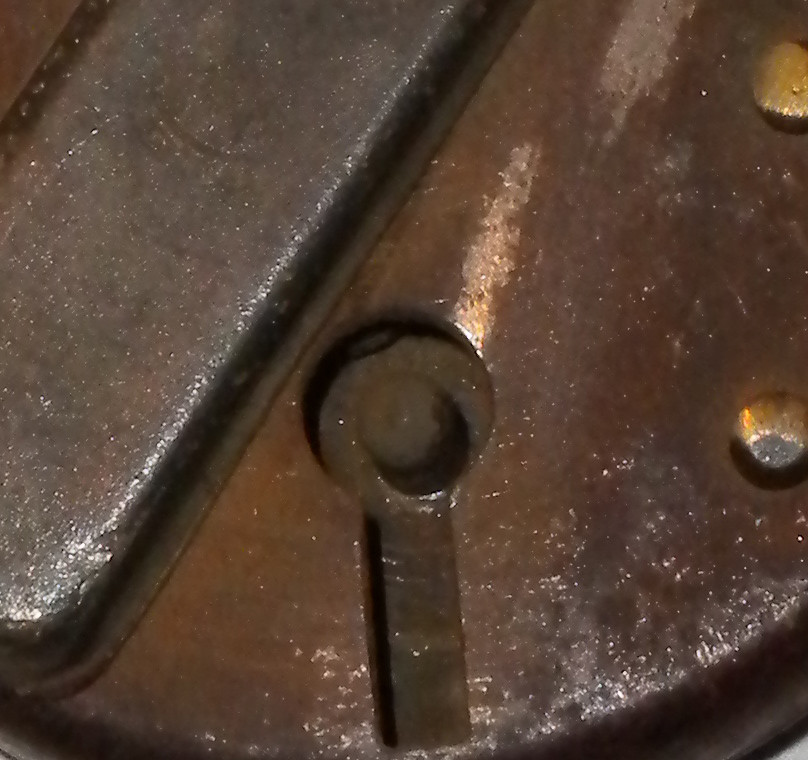 Top of Switch Lock in the Small Object Collection
The Museum's Small Object Collection contains thousands of artifacts such as uniforms, lanterns, tools and equipment, motor cars or speeders, and many other types of small artifacts. All of these artifacts offer some insight into the significance railroads played in the development of the Northwest. Many of the most compelling artifacts have a story attached to them that help illustrate how the railroad changed everything.
The Museum's Library and Archives collection incorporates thousands of photographs, drawings, publications (including books, pamphlets, timetables), ephemera, and even paintings. This Collection is of interest to researchers but it also used to support the three dimensional object collections and its interpretation.
The Museums's Conservation and Restoration Workshop is allowing significant improvements in collection care and will allow more artifacts to be placed on exhibition as they are rehabilitated.
Unlike many museums where a large object is the size of a chair or desk, and small objects are normally the size of pencils, at the Northwest Railway Museum many large objects require heavy equipment to move. Because of this working scale, it takes several years to rehabilitate just one one large object in the collection.
For more information about Museum Collection Care and Preservation please see the National Park Service's Museum Handbook, the Secretary of Interior's Preservation Standards, and American Alliance of Museum's Collections Stewardship.
Have an artifact you would like to donate? Please email info@trainmuseum.org with a description of the object; its condition; what history you know about the object: what railway was it from, who owned it or used it, etc; if possible a photograph of the object; and your contact information.