Welcome to the Northwest Railway Museum
We invite you to travel to Snoqualmie where you can learn how the railway changed everything.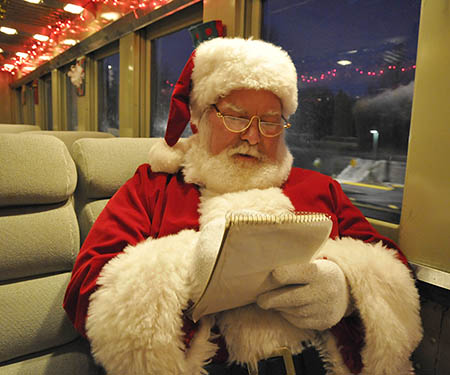 He's making a list and checking it twice ~ Santa Train tickets onsale now!
Riding the Train: 2017 Santa Train tickets are now on sale! Click here to purchase.

Snoqualmie Depot Hours: 10am - 5pm, daily. Closed Thanksgiving, Christmas and New Year's.
Railway History Center Hours: Closed for the season. Re-opens Spring 2018.
Price: No admission to visit the Snoqualmie Depot. $10 per person to visit Railway History Center.
Related Sites: Chapel Car 5 Messenger of Peace, Wellington Remembered.